Invest
This is an archive. We reached our funding goal on Mainvest and are now working on our grow rooms. If you're still looking to provide additional funding please contact us on our contact page.
Endo LLC is seeking investment to build out the remainder of the first floor into two grow rooms, purchase additional display cases in the existing dispensary, and scale our production & manufacturing capacity at our vertically integrated cannabis establishment.
We at Endo are raising standards for others to follow. It all starts with owners who care deeply about their employees, the Santa Fe community and the cannabis industry. Our management team embraces the Cannabis Culture, striving every day to maintain a sustainable environment without ever cutting corners.
Every layer of our vertical company has or will have quality control measures that far exceed our competitors. This includes:
Lab grade materials and procedures in all areas (grow, processing, manufacturing and retail)
Automated feeding systems that run on the numbers not guesswork
Top-of-the-line environmental controls and sensors
Sustainable drip system with water recapture
Consultation from some of the best growers, manufacturers, and retailers in the world
In the span of six months, our constant level of discipline garnered us an award from Weedmaps as the best in Santa Fe, the only dispensary in Santa Fe with that seal of distinction and one of only three in the state of New Mexico!
WEEDMAPS HONORS ENDO AS A "BEST OF WEEDMAPS" DISPENSARY IN SANTA FE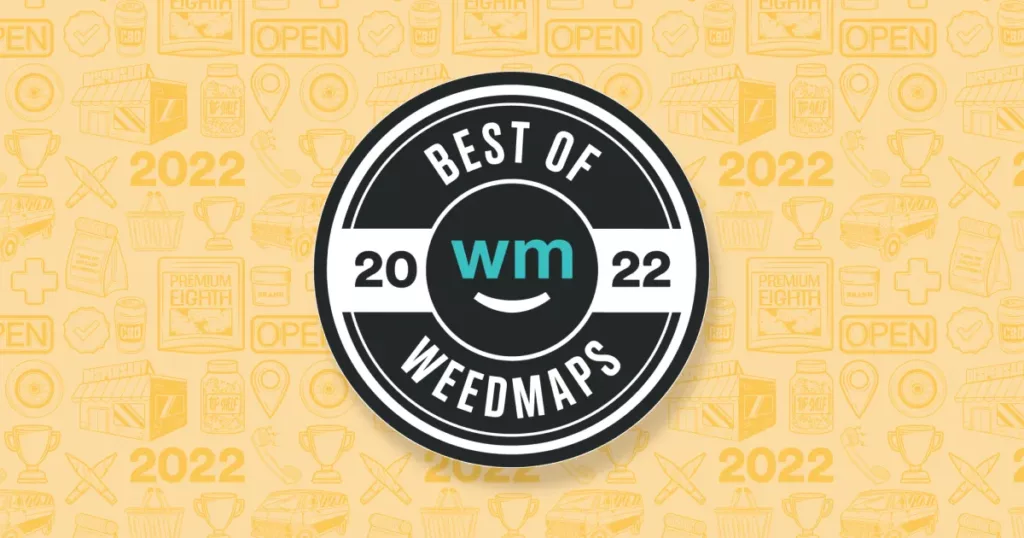 Selling with a Grower's Perspective
There are many disconnects between discerning consumers of cannabis and multistate corporations. Corporate executives, for example, do not value the plant or its intangible variations. They see only dollar signs: the more, the sooner, the better. This bottom line mindset leads to overproduction of cannabis, and the results cannot compare to harvests from local, passionate growers.
At Endo our leadership and staff measure cannabis by qualitative factors: visual appeal, smell, taste, potency, effects, cannabinoid make-up, vigor and subjective experience. Loyal customers are already searching for these qualities in a rapidly maturing market. Our team is trained to understand the industry from a grower's perspective, always sensitive to what our customers expect. This will continue to set us apart in the years to come.
There are two races occurring in New Mexico and throughout the United States: the race to the top in quality and the race to the bottom in price. Endo strives to harvest and sell only the highest quality cannabis while maintaining a family-run, non-corporate environment.
…
More information available on Mainvest!
Crowdfunding and Cannabis. New regulations allow anyone to invest in small cannabis brands and consumers are becoming more interested in ways to get in on the action. The stock market and private equity are no longer the only ways to invest in cannabis. Until recently, many retail investors were left with large, publicly traded companies as the only way to have a stake in the industry while the more innovative startups were reserved for wealthy private-equity investors. In May of 2016, the SEC changed rules that allow private companies to raise up to $5 million from unaccredited investors through Regulation Crowdfunding, or RegCF. While cannabis is still federally illegal, this new regulation allows people of any income level to invest in cannabis companies with straightforward terms. Endo selected Mainvest as one of the better ways to invest in cannabis. In New Mexico, anyone could lawfully possess up to two ounces of cannabis in 2021 and, on April 1st of this year, retail marijuana sales began. Recreational cannabis are now fully legal in Alaska, Arizona, California, Colorado, Connecticut, District of Columbia, Idaho, Illinois, Kansas, Maine, Massachusetts, Michigan, Montana, Nebraska, Nevada, New jersey, New York, North Carolina, Oregon, Rhode Island, South Carolina, Vermont, Virginia, Washington and Wyoming Using revenue sharing note, Endo accepts investment without diluting ownership or relying on private investors or banks. Aptly named, revenue sharing notes entitle investors to a share of revenue the businesses they've invested in may generate until either the note is paid back, with interest, or it reaches maturity and needs to be paid in full. For example, if an investor invests the minimum $100 in Endo with a 1.5x target return, that investor is entitled to be repaid a total of $150 in increments over a set period of time, paid out as a percentage of revenue, or the balance at maturity. Additional benefits of direct investment. RegCF has additional flexibility and opportunities for investors. By investing directly into businesses, investors are able to build relationships with entrepreneurs and expand their network. They're also able to contact entrepreneurs directly and get a first look at new products. For more information:
https://mainvest.com/blog/invest-in-cannabis