Strains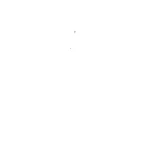 The Grower Circle is a renowned cultivator, famous for their work in Nevada. They have award winning genetics and collaborations with other industry leaders. TGC's flower does not mess around, and guarantees a great experience. The Grower Circle is a meticulous breeder that carefully selects their best phenos before it ever hits the shelves.
Pellegreeno is The Grower Circle's award winning indica-dominant hybrid. This beauty was bred in collaboration with Cookies, and is a cross between Gary Payton and Cosa Nostra. She's known for her relaxing body high.
Zoo Dawg is a meticulously bred strain from a cross between Zookies and Kosher Dawg. She's an instant hit that has few negative effects. Perfect for every occasion.
Cosa Nostra is a Grower Circle staple named after the notorious Sicilian mafia. She's an indica-dominant hybrid from a cross between Glow and Face on Fire. This potent strain is hard to refuse.
Biscochito is The Grower Circle's in-house strain bred exclusively for New Mexico. She is the 8th phenotype of a legendary Cosa Nostra X Face On Fire #9 cross. Biscochito features a sugar cookie-like aftertaste and a very unique high.

Botapharm is a new MSO producer in the state of New Mexico. They produce through indoor hydroponics and put quality first. Botapharm is known for growing renowned, modern strains. Check out what strains we have in stock.
Triangle Mints is a rare sativa-dominant hybrid from Seed Junky Genetics. This strain is a pleasantly uplifting one, which a nice and light herbal taste. 
Biscotti Menthol is an indica-dominant hybrid. This descendant of Biscotti and The Menthol has a slightly minty taste and a nice, mild high.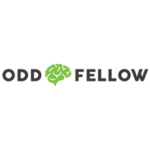 Oddfellow Cannabis is a locally owned indoor cannabis producer from the heart of Albuquerque. They produce unique boutique strains. 
High Octane OG is a pure indica that smells of spicy herbs. This potent strain is the perfect pick after a long day at work. 
P37 is an indoor hydroponics producer that grows organically in coco coir. Their gorgeous flower is known for its distinct taste and high terpene counts. P37 was founded by local New Mexicans and has since became a leader in the industry. Check out what strains we have in stock.
The Endo staff favorite. This legendary strain is good any time of the day and has a distinct and creamy taste. Oreoz packs a number of benefits, and we highly recommend you give it a try. 
Runtz is a highly renowned hybrid strain that is parent to many strains coming out today. It's a mix of the legendary Zkittlez and Gelato. We're sure you've heard of this one.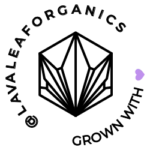 Lava Leaf Organics is an organic no-till soil producer. They are true New Mexicans who are pushing the boundaries of outdoor and greenhouse grows. Their flower is grown with lots of love. Check out what strains we have in stock.
Puppy Chow is an underrated strain that tastes a bit like french toast. It's hard to put a joint of this down once you start it. If you like organically grown cannabis, we promise you'll love this one.